Word From the President / Q4 2022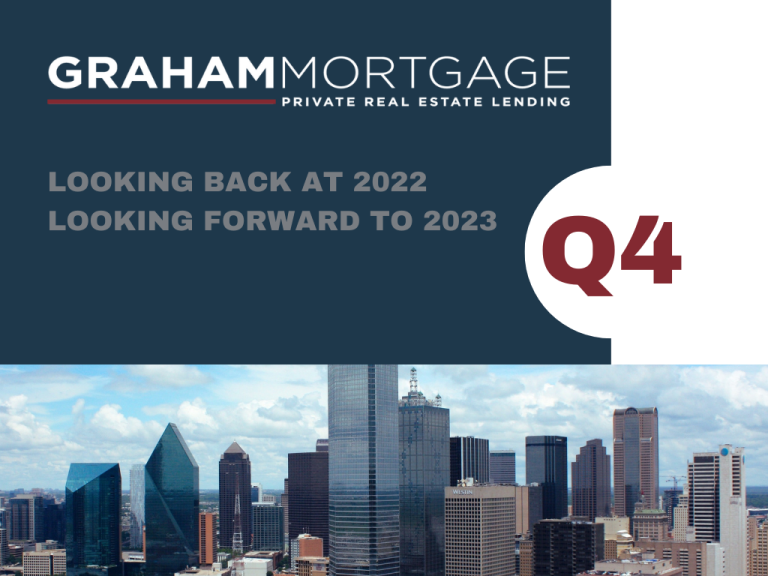 2022 has been an interesting follow-up to two years of COVID. With the CPI inflation and Fed response, we spent much of the year trying to discern where the market would lead. All things considered, GMC had a great year of business, even though it was not evenly spread.
We continued to find good spots in the market in 2022 and closed 35 transactions totaling $60 million. Our pipeline for 2023 looks robust. The most significant change, as can be expected, was a rise in our base rate to 11% for income deals and 12% for land. It took a minute, but the market has responded positively, if not reluctantly, accepting our new rates.
We are bullish on the single-tenant market. GMC provided nearly 50% of our loan volume in 2022 for single-tenant properties and has ample funds to deploy in 2023. We believe the single-tenant market is robust and are seeking stronger credits in established markets.
Since climbing out of the Great Recession, GMC has provided over $550 million of liquidity to the market by closing over 400 loans.
GMC by the Numbers:
• 100+ years of combined underwriting and investor relations experience.

• In the last 10 years: Over $497 million of total production in 354 loans from 2012-2022.
• In 2022: Over $64 million funded in more than 36 loans to date.
• Multifamily: Over $114 million funded since 2008.
• Retail: Over $82 million funded since 2008.
• 7 dedicated staff for production, closing, and servicing.
• Missed closings: 0 is always the goal.
After reviewing the metrics, my thoughts go to the people with whom we interacted over the year. Some are long-established relationships, and some are new.
We are particularly grateful to all those mortgage bankers and brokers who consistently bring us good business. We did great 2022 business with borrowers sourced by BMC Capital, Northmarq, Old Capital , Terrydale Capital, Stephen Scott, James Roland, Doug Grady, and John B. Watson.
In terms of closings in 2022, BMC takes the crown with over $10 million. Thanks to Keith Van Arsdale and his team for the support.
I am also grateful for the support of our vendors. Our Law Firms: Carrington Coleman, SettlePou, our Inspectors: Tom McCarthy Inspections, AECC, INC., and especially NewFields Environmental Services with special mention to Gary Barnum at NewFields. The environmental condition of the property and area has become more critical as deals become more infill and have an element of redevelopment. I think I have talked to Gary almost every day in the last year. We work together to investigate, underwrite, and solve environmental conditions. Gary is a patient teacher, amazing at providing the rapid response we need, and is top of his field as an engineer. Thanks to him and his firm who are critical to our success.
Please remember when considering us for a loan that we are Senior Lenders with a maximum loan size of $5-6 million depending on the property type and strength of the borrower.
See you all in the new year. Feel free to give us a call.